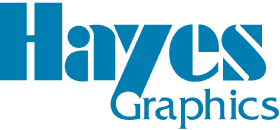 A division of Hayes Forms, Inc.
Located in Camarillo, Hayes Graphics has been providing Printing, Copying and Editing services to Ventura County since 1979.
We provide a wide variety of services including 1 & 2 color offset printing, full-color digital printing, high-resolution black and color copies, editing, typesetting and a full array of bindery services. We will produce your custom job in a timely fashion with great care. Contact us now to find out how we can best serve you.